Azure Blue" capsule collection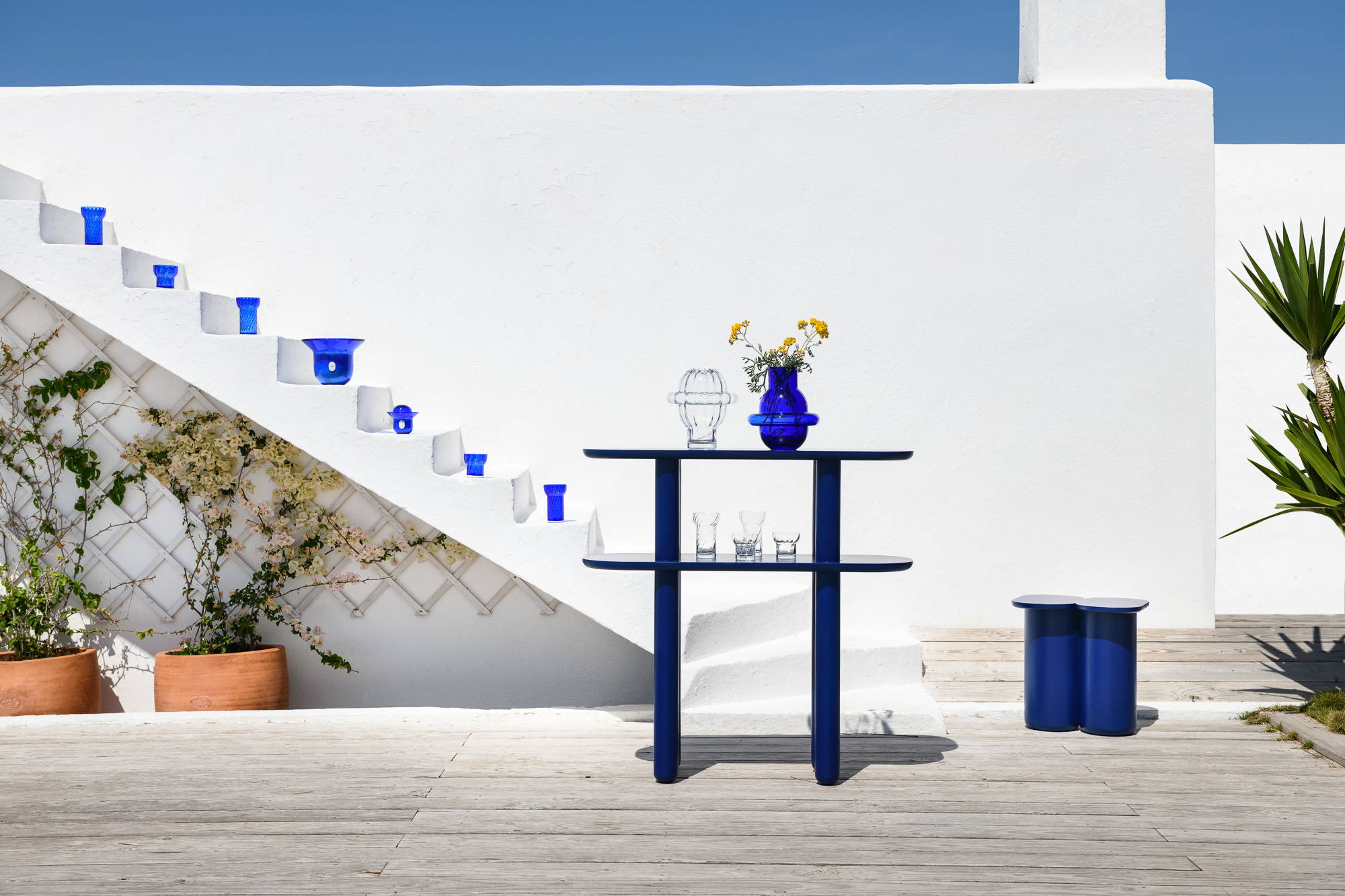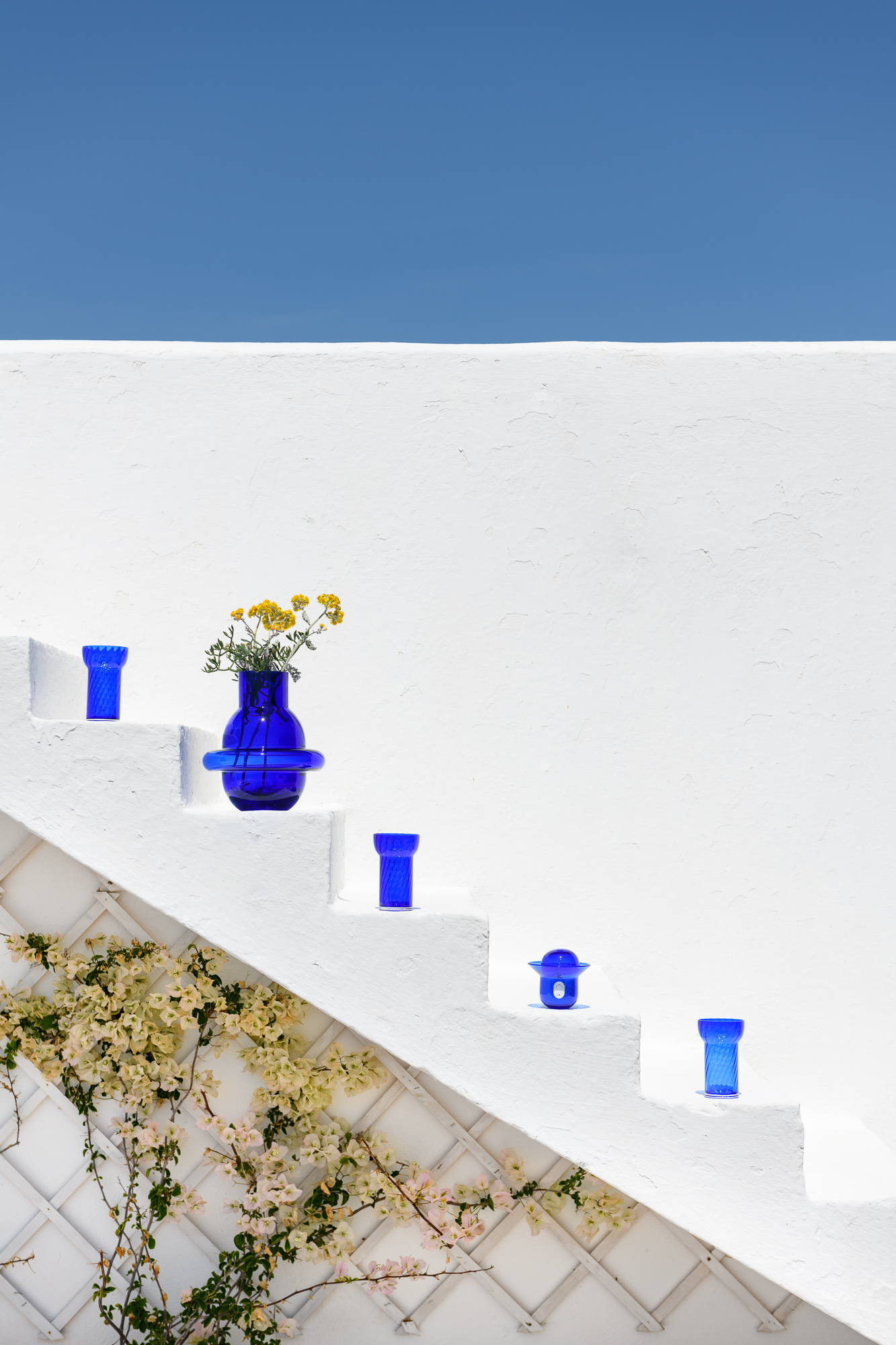 Discover our summer capsule that celebrates our iconic shade and find Pomègues: the console, Fani: the side table, Pinède: the shelf and Madalena: the vase in a new color: Azure Blue.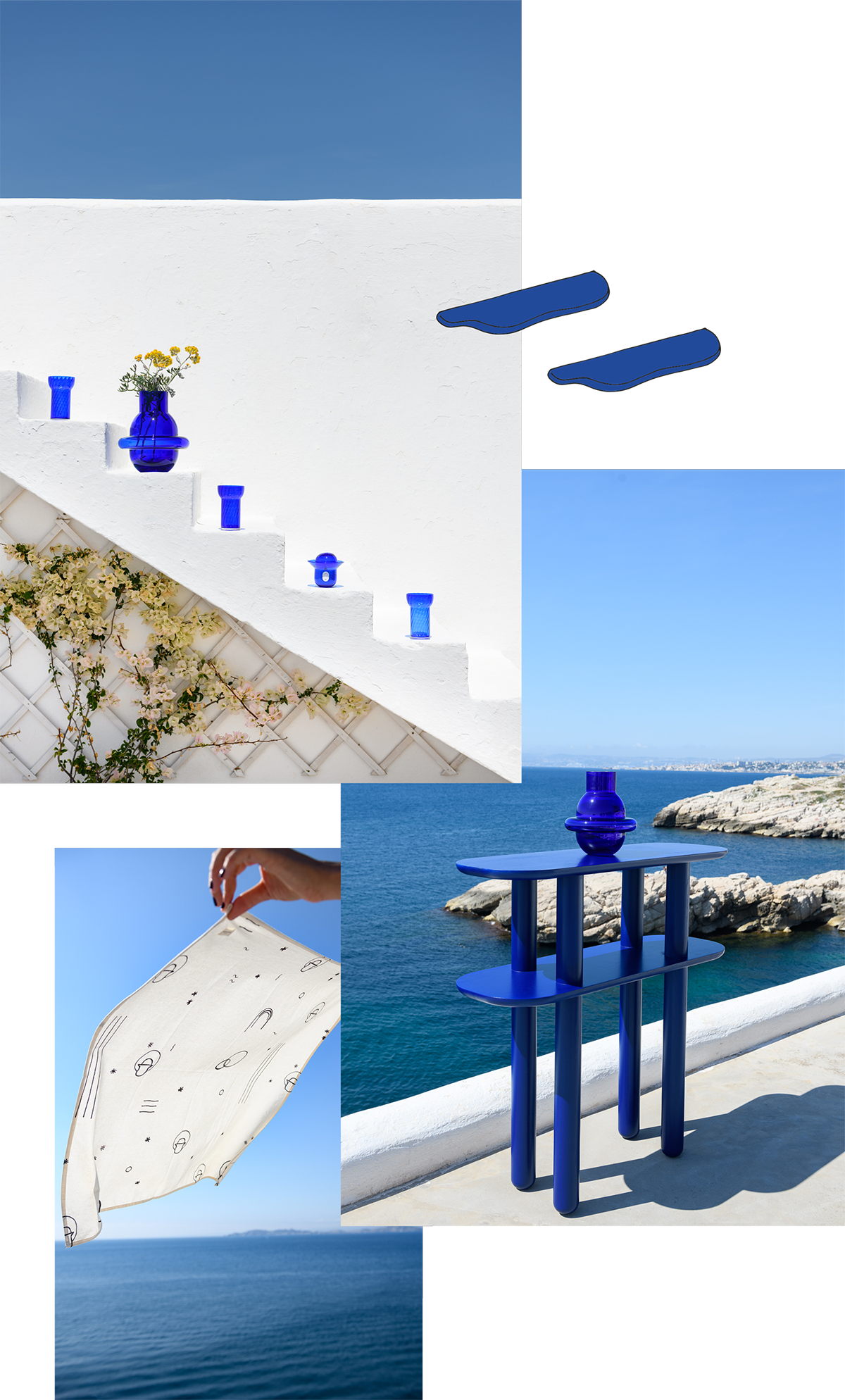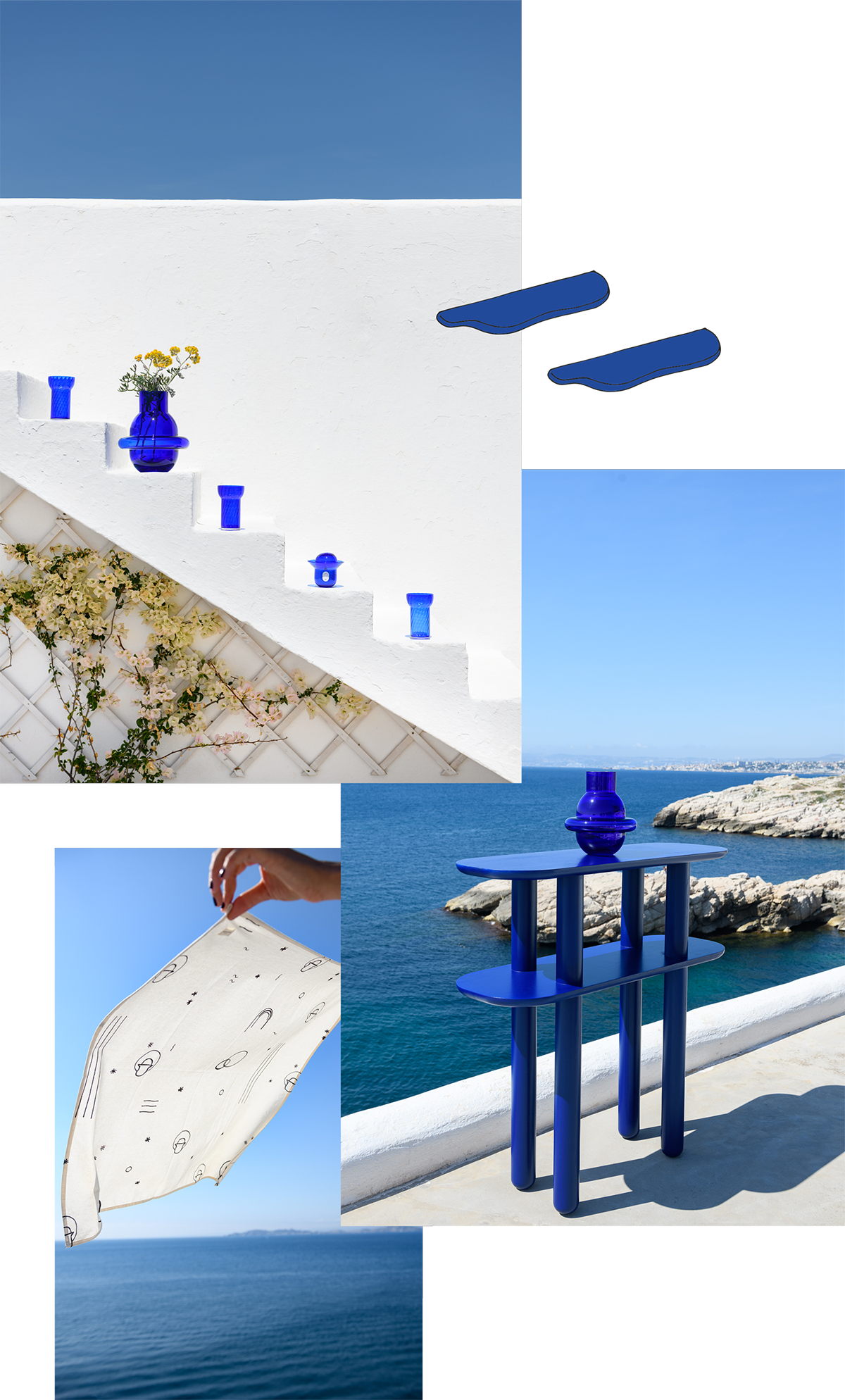 It is in the hollow of a cove, in the heart of a unique place in Marseille, nestled between land and sea, that we had the chance to immortalize our capsule collection "Bleu Azuré".
A place steeped in history, invested by the resistance during the Second World War, today rehabilitated into a place to live where man lives in total symbiosis with a raw and breathtaking nature.
The elements clash on this white rock. The geometrical volumes coated with lime remind us of Greek images, a conquering people who once, 2600 years ago, discovered Marseille: Massilia.
Thanks to Jean-Christophe and his wife for their warm welcome on their white rock.
Shop the pieces of the new collection