La créatrice
Margaux Keller is a designer who believes that today design is no longer confined to a binary system of "functionality & aesthetics" but that there is a third dimension to the conceptualization of an object or a space: emotion. Her work is often described as feminine and sensitive, which is in line with her need to make people smile and work on the collective memory, like a Proust's madeleine.
Elegance, offbeat and poetry are his three watchwords.
After a few years in Paris and then in Italy, in 2012 Margaux Keller returned to her home town and heart, Marseille, to found her own global design agency. She develops a wide range of partnerships: Yves Saint Laurent Beauté, Dior Parfums, Roche Bobois, Cartier, Bibelo, Made.com, La Redoute Intérieurs, Habitat, etc... and works on many global design projects, such as space planning, interior and commercial architecture, scenography of stores, restaurants, businesses, etc...
In 2019, she is creating her own brand of objects: Margaux Keller Collections in collaboration with Anaïs Fretigny, formerly in charge of jewelry development at Saint Laurent Paris. Their objects are made in limited series by artisans with unparalleled skills. Find them exclusively on this website.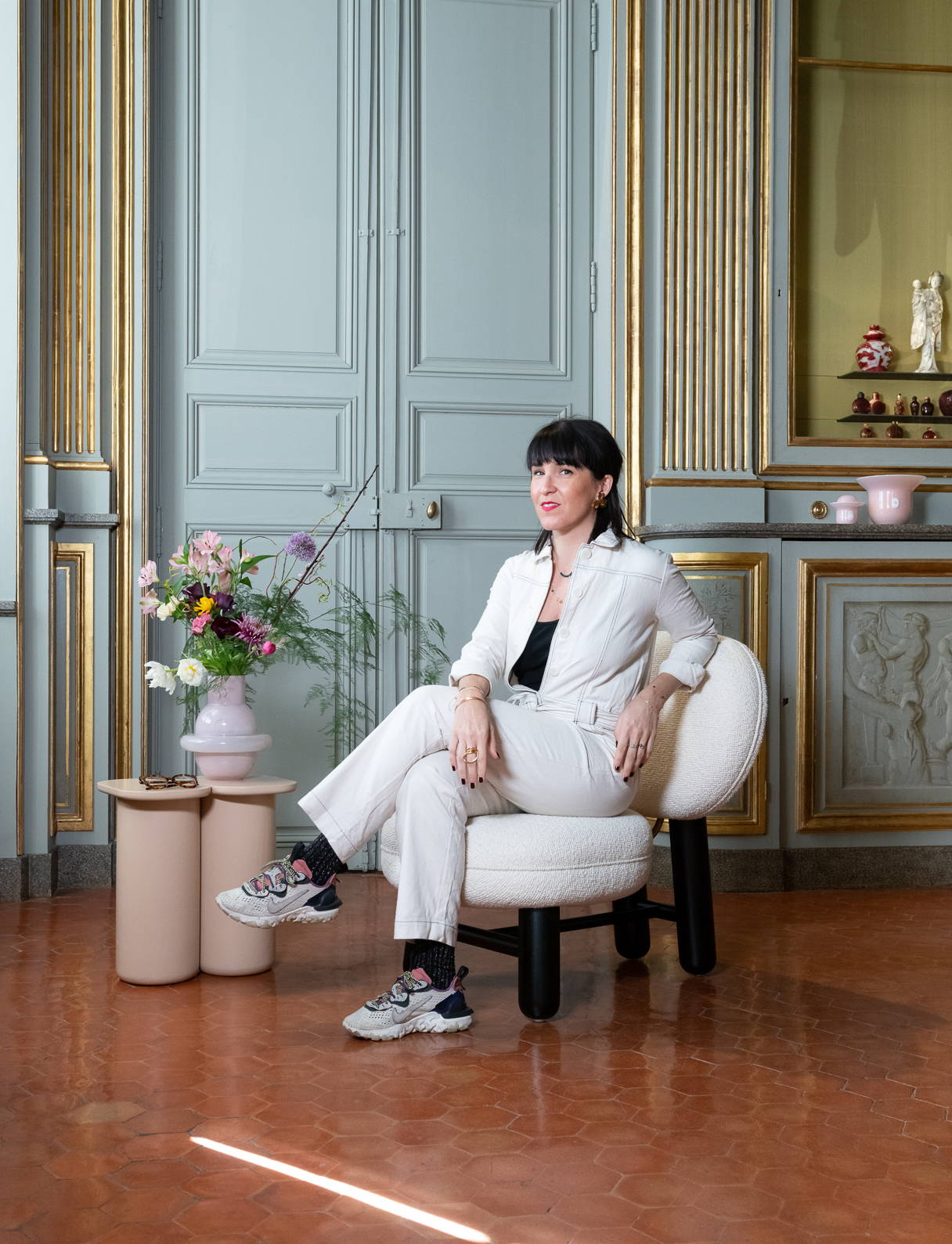 "It's been 10 years since I made the choice of design. These years have seen it evolve. Design has indeed become more and more present in our daily lives. That's why it is appropriate to question the objects that surround us and their legitimacy. At a time when their production is not slowing down, on the contrary, how can we justify the role of the one who is at the origin of it, the designer?
Today I feel the need to show and demonstrate that we can think of design differently, on a more reasoned scale, by paying more attention to the origin and manufacture of our objects. Our local territory reveals treasures and know-how that are being lost. It is our duty as designers to revalorize them and to prove that such a circuit is not only still possible but that it is much richer, qualitative and therefore sustainable.
In response to these questions, today I present a project that is particularly close to my heart: Margaux Keller Collections."
Image opposite: Margaux Keller and Anaïs Fretigny, co-founders of Margaux Keller Collections